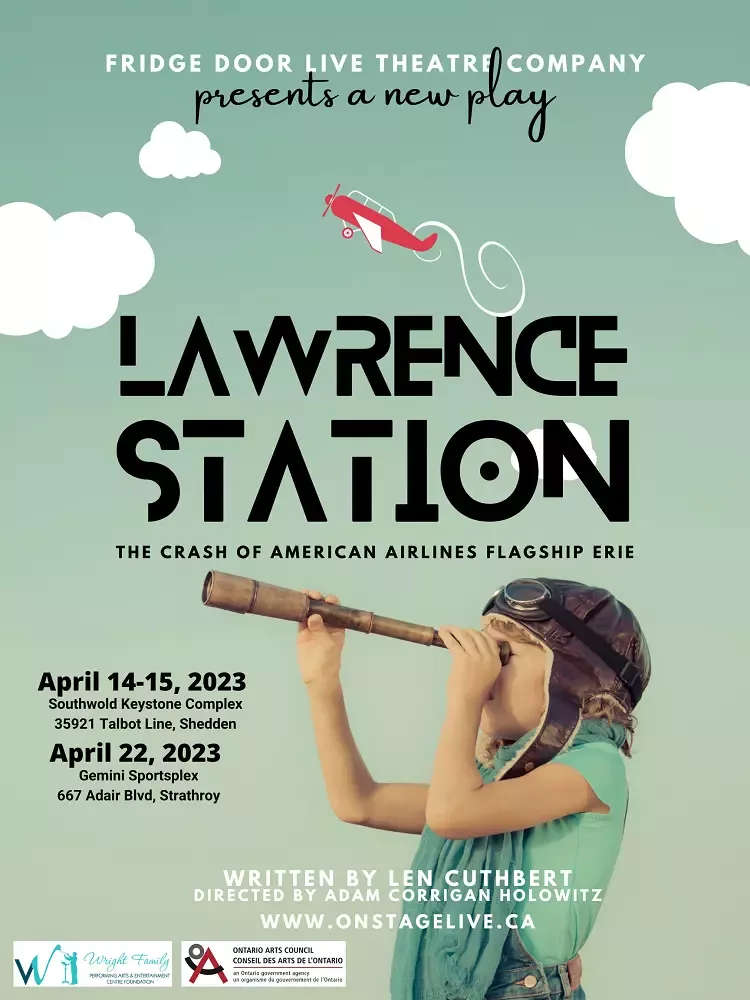 Address
Gemini Sportsplex Westcast Room
667 Adair Blvd.
Strathroy ON N7G 3H8
Canada
LAWRENCE STATION
THE CRASH OF THE FLAGSHIP ERIE
Written by Len Cuthbert
Directed by: Adam Corrigan Holowitz
When American Airlines Flight 1 crashed on Thompson and Viola Howe's farm, October 30, 1941, the residents of Lawrence Station, Ontario and surrounding area attempted to rescue the 17 passengers and 3 flight crew. It was Canada's worst aviation disaster.
This historical fiction play is about the life stories that were instantly altered by the Flagship Erie's final flight. Suitable for the whole family. Lawrence Station is 25 k South of Strathroy. A monument was erected at the crash site in 2018.
www.OnStageLive.ca for up-to-date information and tickets.